Are You Bold Enough To Be A "Nutjob"?
Cardio University #1
We must constantly introduce ourselves to new thoughts and ideas to get to the next level. We must steal time. Cardio University, every single day, is an awesome way for us to be healthy, connect, stay focused on what we want, and introduce ourselves to new thoughts and ideas.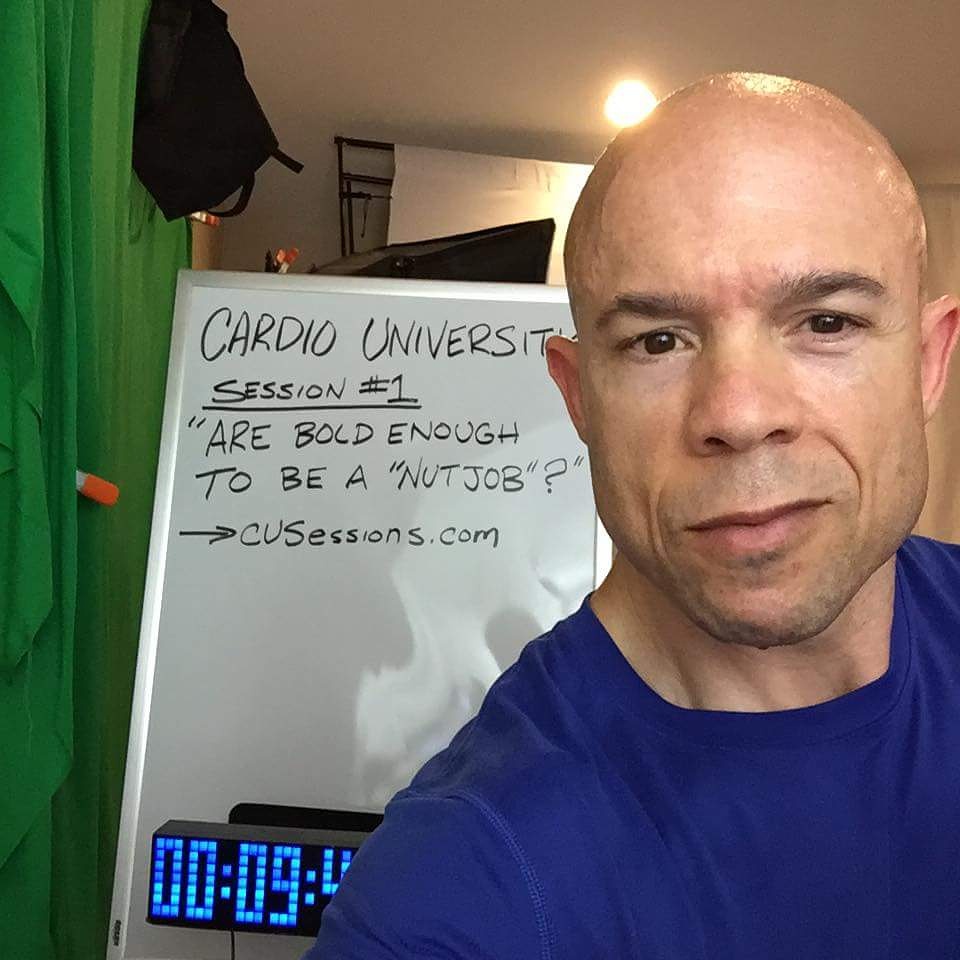 Today's "Cardio University" Takeways
This is what I pulled from my one-hour session reading/cardio today:
1. Really think out your system but take swift action. 2. "One grain of sand" 3. Neutrality is boring. 4. Polarity attracts. 5. Know your target. 6. Did I mention systems? LOL
How about you?
I encourage you to join me for one hour a day of growth.
See you tomorrow morning.
Do You Have Questions? Concerns?
Email me directly at skip@skiplacour.com or just pick up the phone and call me at (213)973-8790.
<script> (function(i,s,o,g,r,a,m){i['GoogleAnalyticsObject']=r;i[r]=i[r]||function(){ (i[r].q=i[r].q||[]).push(arguments)},i[r].l=1*new Date();a=s.createElement(o), m=s.getElementsByTagName(o)[0];a.async=1;a.src=g;m.parentNode.insertBefore(a,m) })(window,document,'script','https://www.google-analytics.com/analytics.js','ga'); ga('create', 'UA-52997290-9', 'auto'); ga('send', 'pageview'); </script>